US Credit Rating at Risk of Fitch Cut on Debt-Limit Impasse
The tension around the US debt-limit negotiations ratcheted up after Fitch Ratings warned the nation's AAA rating was under threat from a political standoff that's preventing a deal.
Fitch may downgrade its assessment to reflect the increased partisanship that is hindering a resolution despite the fast-approaching so-called X date, it said, referring to the point at which Washington runs out of cash. It moved the US to "rating watch negative" under its classification. Meantime, DBRS Morningstar placed the US ratings of AAA under review "with negative implications."
Markets have been showing increasing nervousness over the standoff, with Treasury bill yields slated to mature early next month surging past 7%, while the S&P 500 Index has declined for two days. Economists project a US default could trigger a recession, with widespread job losses and a surge in borrowing costs.
Fitch's warning "underscores the need for swift bipartisan action by Congress to raise or suspend the debt limit and avoid a manufactured crisis for our economy," said Lily Adams, a spokesperson from Treasury.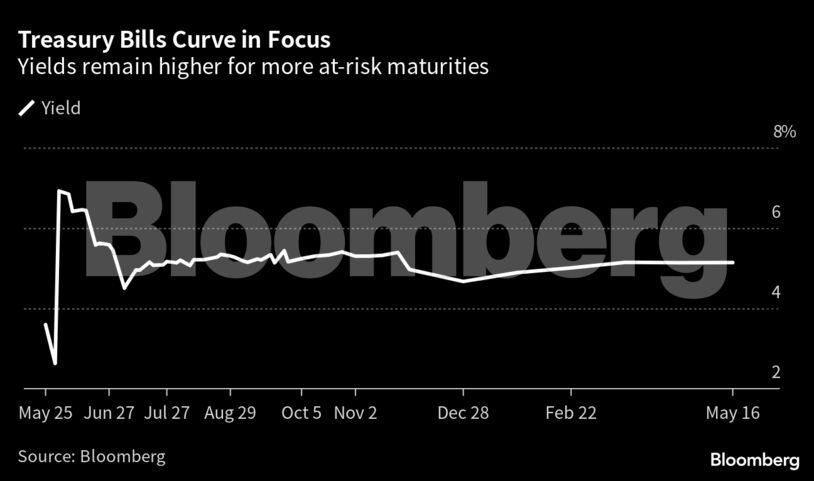 The DBRS Morningstar adjustment "reflects the risk of Congress failing to increase or suspend the debt ceiling in a timely manner," the statement said. "If Congress does not act, the US federal government will not be able to pay all of its obligations," they said.