The US Big Tech Bull Case Is Starting to Show Signs of Fatigue
The artificial intelligence hype that has propelled US technology stocks in the past few weeks is showing signs of fatigue.
Tech is the worst-performing industry group in the S&P 500 this month, a sharp contrast to its market-leading 33% gain year to date. Meanwhile, the laggard groups of 2023, such as energy and financials, are leading the gains in June.
Investors' shift out of tech, and growth stocks more broadly, is benefiting value stocks, or those that sell for low multiples of earnings or sales. On Wednesday, a gauge of global value stocks from MSCI Inc. had its largest outperformance against a growth benchmark since May 2022, while the tech-dominated Nasdaq 100 Index recorded its worst day against the S&P 500 since October.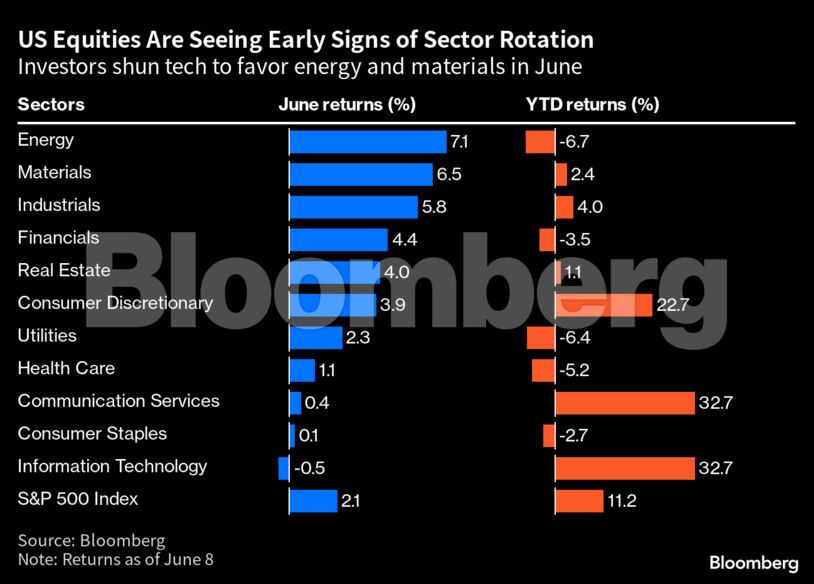 The nascent rotation reflects in part a growing belief among investors that central banks are nowhere near the end of their campaign of raising interest rates to bring inflation under control, and they're certainly not about to start cutting rates any time soon.