Cathie Wood Sells Coinbase for the First Time in Nearly a Year
Cathie Wood's Ark Investment Management LLC pared its holding of Coinbase Global Inc. for the first time in almost a year on Tuesday.
Wood's flagship Ark Innovation ETF sold 135,152 shares of the cryptocurrency exchange operator Tuesday, marking its first sale of the stock since July 26, Ark Investment Management LLC data compiled by Bloomberg show.
Ark is the fourth-largest holder of Coinbase and had been buying the stock on price dips for nearly 11 months until June. It continued to build on its stake during crypto-market volatility triggered by issues including a US regulatory crackdown on the industry, the collapse of Sam Bankman-Fried's empire, and a spate of bankruptcies.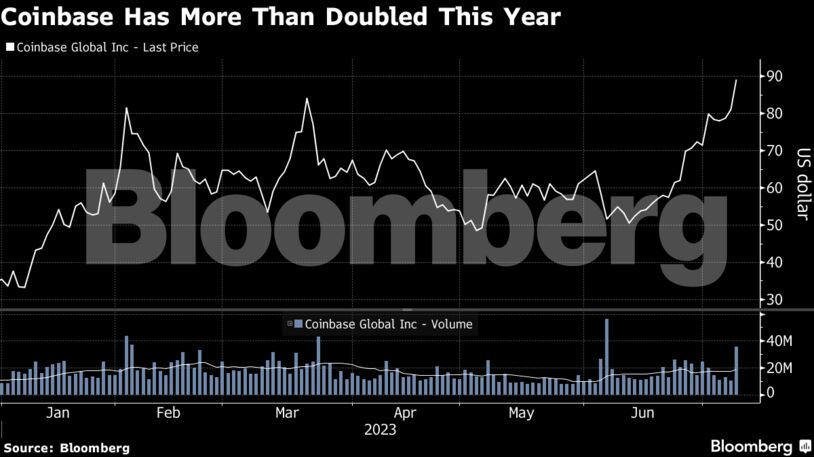 Ark pared its stake in Coinbase on a day that the stock rallied 9.8% after a Chicago Board Options Exchange filing added to optimism over the potential US approval of a Bitcoin ETF. While remaining a large holder, Wood's fund's paring of its stake may signal to other investors the prospect of booking some profit after the share's rally this year.