NAFTA 0.8, Employment, & the Fed
The United Stated Mexico Canada Agreement (USMCA), which must still be approved by Congress, is mostly the same as the old agreement, but don't call it NAFTA 2.0. The agreement should not have much of an impact on overall economic growth or inflation, but it is a hurdle cleared. That is, letting NAFTA expire would have been disruptive to manufacturing supply chains, especially in motor vehicle production. With the midterm elections approaching, it made sense to declare victory and move on. The September Employment Report was subject to hurricane and seasonal adjustment distortions, but details were consistent with strong growth, tighter job market conditions, and a further gradual path of Federal Reserve interest rate increases. Bond yields finally moved higher, adding some anxiety for the stock market.
The USMCA specifies that, to avoid a 2.5% tariff, 75% of the content of imported vehicles must be from North America (vs. 62.5% in NAFTA). In addition, 70% of the steel and aluminum must be produced in North American, and 40% of the vehicle must be made by workers earnings at least $16 per hour. Carmakers may opt to avoid the added costs and hassle of complying with these rules and simply pay the 2.5% tariff. However, President Trump has threatened to invoke Section 232 tariffs ("national security" concerns) to boost tariffs on imported vehicles. Either way, consumers will pay more. USMCA calls for an additional 0.35% expansion into the Canadian dairy market (from 3.25% to 3.6%). There are other elements, but most of the USMCA is exactly the same as in NAFTA, leading some critics to describe it as NAFTA 0.8 (as trade is a little less free relative to the previous agreement).
Nonfarm payrolls rose less than expected in the initial estimate for September, but with an upward revision to the two previous months. The unemployment rate fell to 3.7% – the lowest since 1969. Average hourly earnings rose 2.8% y/y. Hurricane Florence and the usual seasonal noise around the start of the school year may have distorted the September figures. However, the details were consistent with a further tightening in labor market conditions, as reflected in much of the anecdotal evidence cited by firms.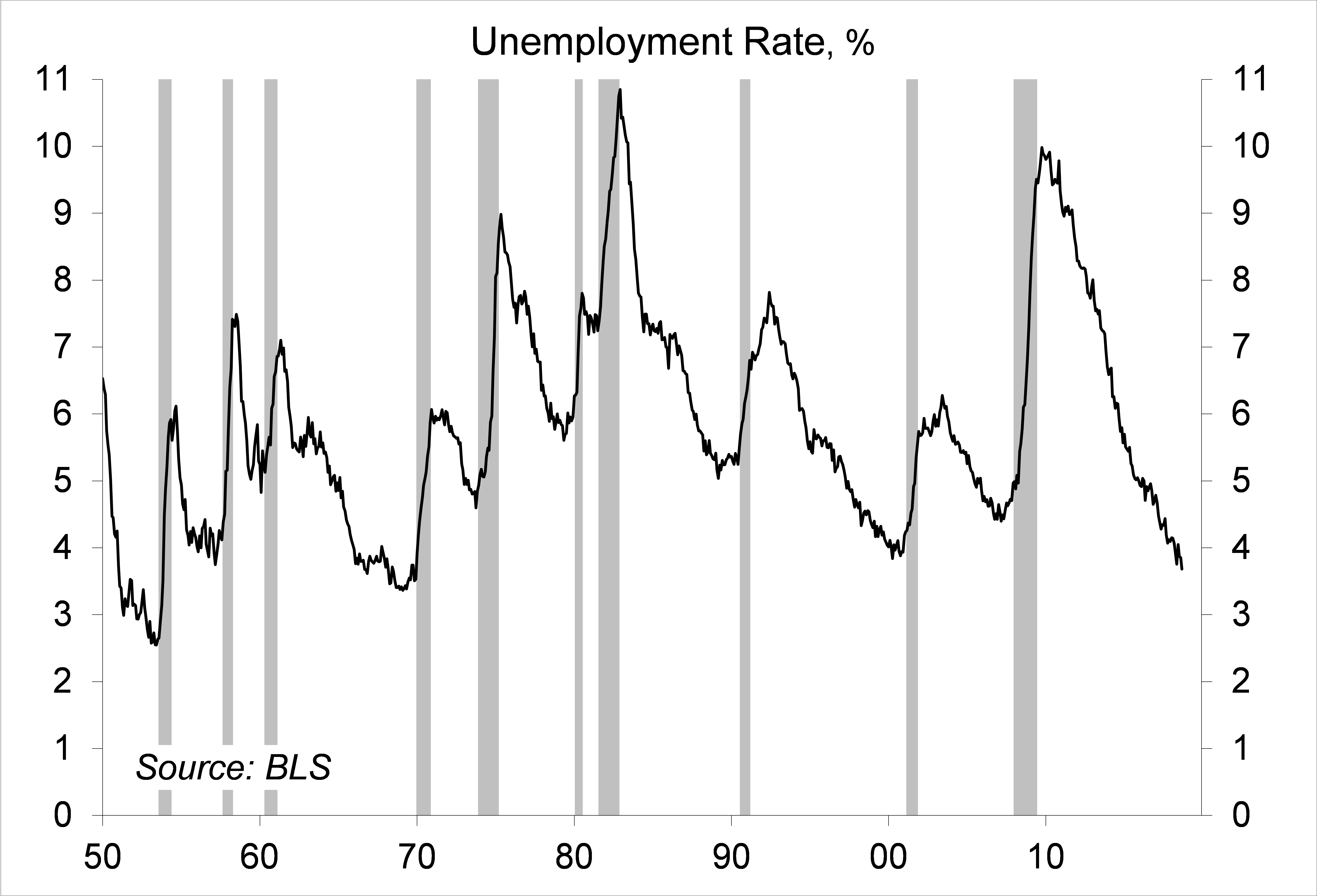 Click here to enlarge

Click here to enlarge