Eurovision: Scores of Return Potential
Mutual Series Portfolio Managers Katrina Dudley and Mandana Hormozi discuss why Europe deserves renewed attention. They believe newfound stability and unity of the region, its pioneering use of regulation and environmental initiatives and accelerating vaccine rollout provide Europe scores of return potential.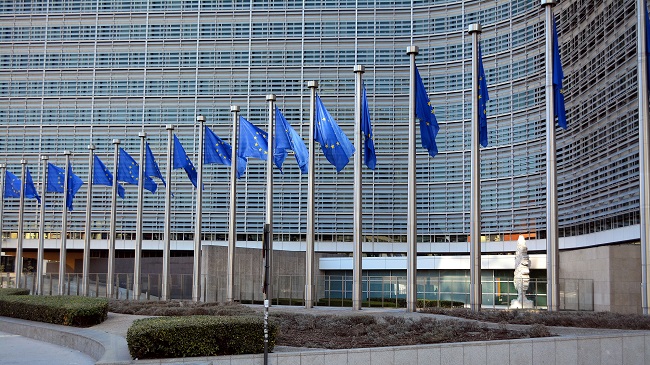 Check out our "Talking Markets" podcast for more from Katrina and Mandana.

Amid the ravages of COVID-19, European equities were some of the worst performers. Since the start of 2021, the tide seems to have turned. In the six months ending June 30, 2021, the MSCI Europe Index returned 15.4%, edging out the S&P 500 Index return of 15.0%.1 While past performance is in no way an indication of future performance, we think the recovery story may be sustained by three main themes. First, negative news coming out of the region regarding political upheaval and bad actors has subsided. A stronger, unified European Union (EU) can mean a more profitable EU with more stable markets and fewer exogenous shocks. Next, the bloc is emerging as a global leader when it comes to environmental, social and governance (ESG) and antitrust enforcement. Contrary to popular belief, more regulation can mean more competition and more opportunity, not less. Finally, despite some recent setbacks with the rise of the Delta variant, the vaccination rollout has gained momentum and positions the EU to take part in the global reopening and reflation trades. Here's what we think investors need to know now.
No News is Good News
After years of upheaval caused by destabilizing political movements and financial issues, a hush has fallen over the EU's largest members. Greece has a new pro-business government. The bloc's third largest economy, Italy, is now headed by Mario Draghi, a competent, pro-EU leader. The French far-right party, headed by Marine Le Pen, suffered a severe below in recent regional elections, garnering only 19% of the national vote. This was the party's worst regional election result since 2015. Even the Catalan separatists seem to be taking the summer off, after tensions were diffused in June as the Spanish government pardoned several separatist party members who were serving long-term jail sentences.
Furthermore, the new administration under President Joe Biden in the United States seems to be making friends with key EU leaders, lessening the likelihood of trade or other frictions. It is also worth noting the German federal election is set to take place at the end of September. Germany is the largest economy in the EU and one of its most influential members. We find it reassuring that both current leading candidates are pro-EU and expect the winner to form another coalition government.