How Well Do You Know High Yield?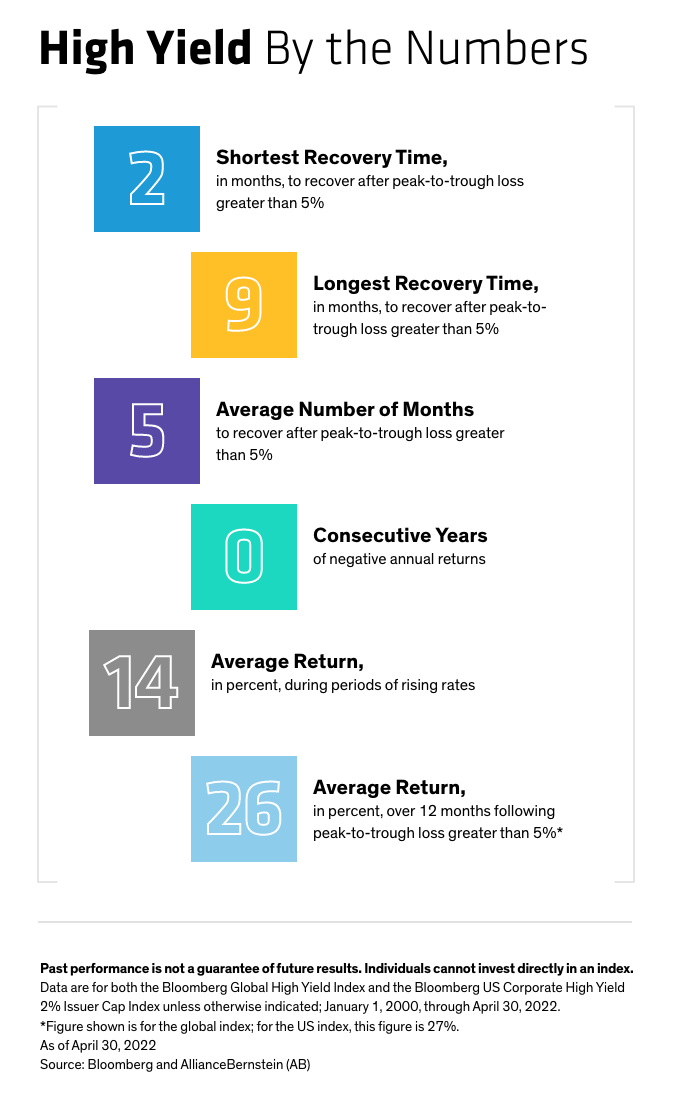 Infographic Summary
Do these statistics surprise you? While it may seem counterintuitive, the high-yield market's quick rebound rate after downturns actually makes sense. Its consistent, high income makes it among the most resilient asset classes.
On average, high yield has rebounded from peak-to-trough losses exceeding 5% in just five months. What's more, when it does rebound, it tends to go big. Over the 12 months following such losses, the global high-yield market returned 26% on average, and the US high-yield market averaged a whopping 27%.
That's just one reason that sitting on the sidelines during periods of volatility can be a costly mistake.
The views expressed herein do not constitute research, investment advice or trade recommendations and do not necessarily represent the views of all AB portfolio-management teams. Views are subject to change over time.