Surprises from the First Half of 2022: A Rare Macro and Geopolitical Period for the Bank Loan Market
The bank loan market entered 2022 positioned to shine. After a decade of low interest rates, investors were anticipating rates would rise to some extent. After flows only trickled into the mutual fund segment of the loan market through 2021, they took off in January 2022. That trend persisted into early May, albeit at a reduced pace due to geopolitical concerns.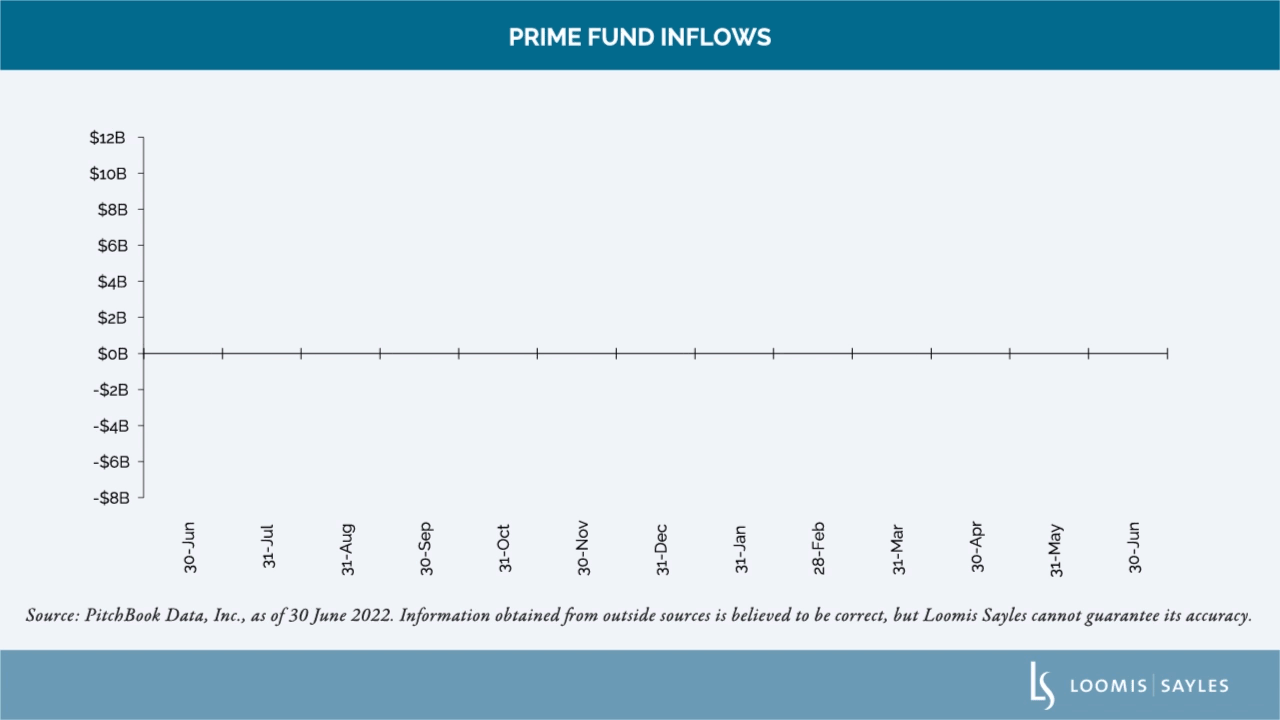 Exceptional times
Two notable themes emerged in May—investors bargain hunting and having concerns about credit. This sentiment weighed on the bank loan market. Since prices in the loan market had held up so well compared to many other asset classes, investors began to sell their loans and redeploy the proceeds into other categories they perceived as cheaper. This repriced the bank loan market lower, leaving some loan investors who were forced to sell to accept lower prices. The situation was exacerbated by those who forecasted a recession, which caused some loan prices to decline further. Our portfolio management team, with experience dating back to the late 1980s, cannot recall a time when rising rates transitioned so quickly to recession fears.
Our team has been focused on several reviews of our loan portfolios as we address these themes. We've looked for loans with more sensitivity to inflation, particularly consumer-facing credits. We identified loans that might be more sensitive to CLO trading behavior, particularly for loans at risk of downgrades. While our macro team isn't forecasting high odds of a recession, we've used this time to look at our loan holdings as if they were, and in our view acted appropriately.